It's Saturday – Vintage Photo Time
For Sepia Saturday, the weekly inspiration photo was a scenic lagoon with strolling people. Here's my answer for it, though mine has no water feature. It does have the strolling people.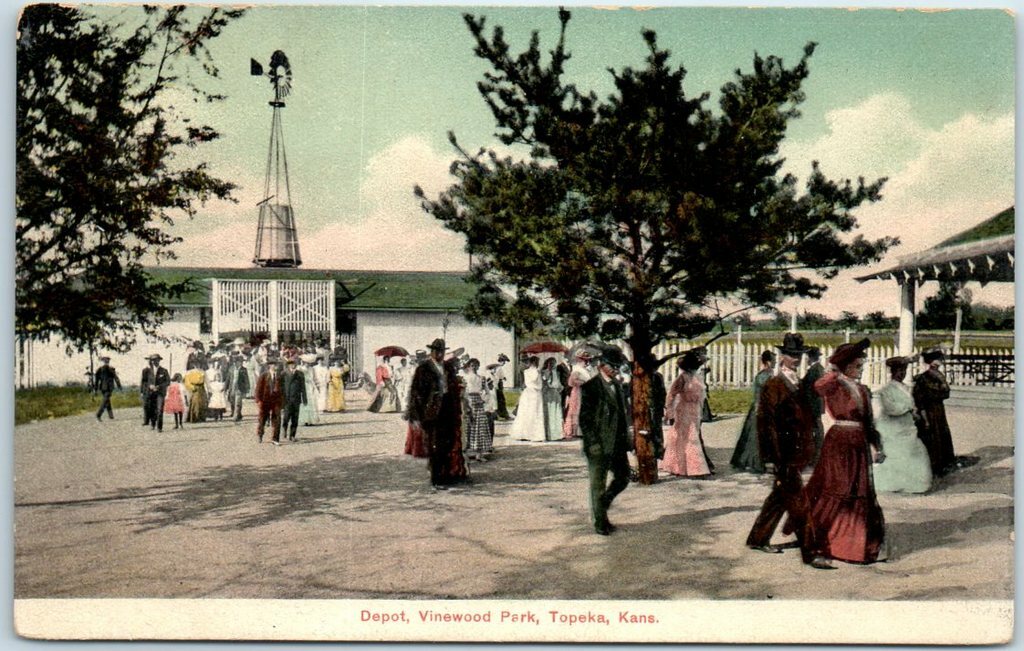 My great-grandmother, Marie Kennedy lived with her family lived in Baldwin which isn't too far from Topeka. Perhaps she visited Vinewood Park around 1900 like the people above.
Here's the Sepia Saturday Challenge photo. I'm guessing it is a seaside town in Europe in the 1930s.